As a fulltime freelance musician based in Limerick, Ireland, John divides his time as a husband and father with his Singing Character acts, his band "Two Easi" and his ever-popular one man show.

John's background lies in stage acting and performance (Island Theatre Company) and included appearances on Television and Radio alike. He relies heavily on this experience when performing as a musician and is always conscious of entertaining and engaging with his audience.

His professional musicianship has taken him all over the country and John has been lucky enough to play venues such as Dolans Warehouse, Limerick (The Lollygaggers), The Savoy, Cork (Greenday tribute band "American Idiots") and to sing at weddings in Slane Castle and Adare Manor (Final Touch).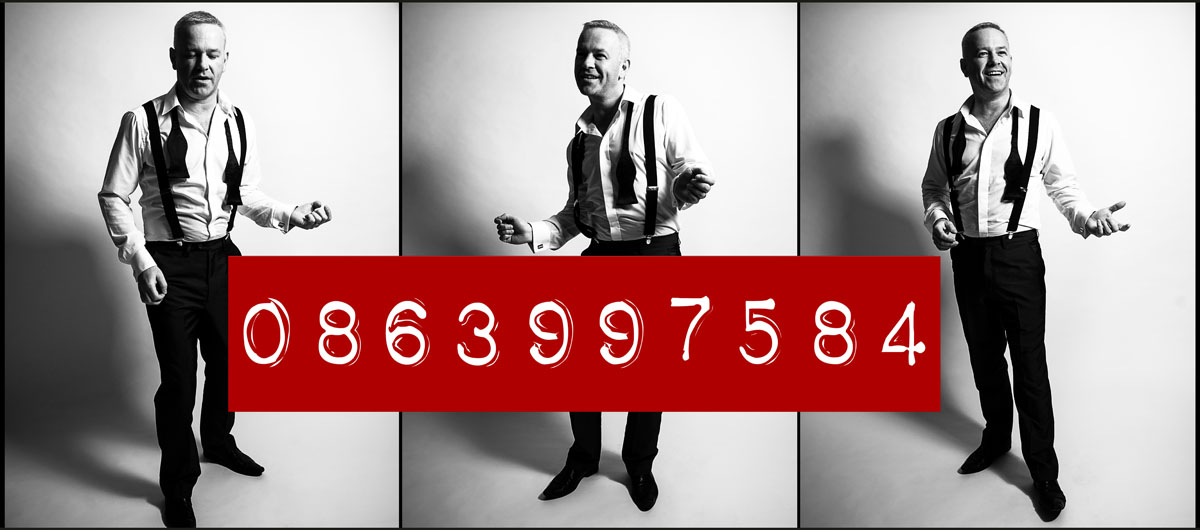 John always receives high praise from customers and other musicians and is recognised by the venues he works with as a consummate professional.

With high-energy solo performance and experience that spans over 25 years, John always leaves audiences craving more. By using specialist equipment and backing tracks, John recreates the sound and energy of a full band, powerful and entertaining, but with a setup that can fit any venue.